Partridge In A Pear Tree Holiday Throw Blanket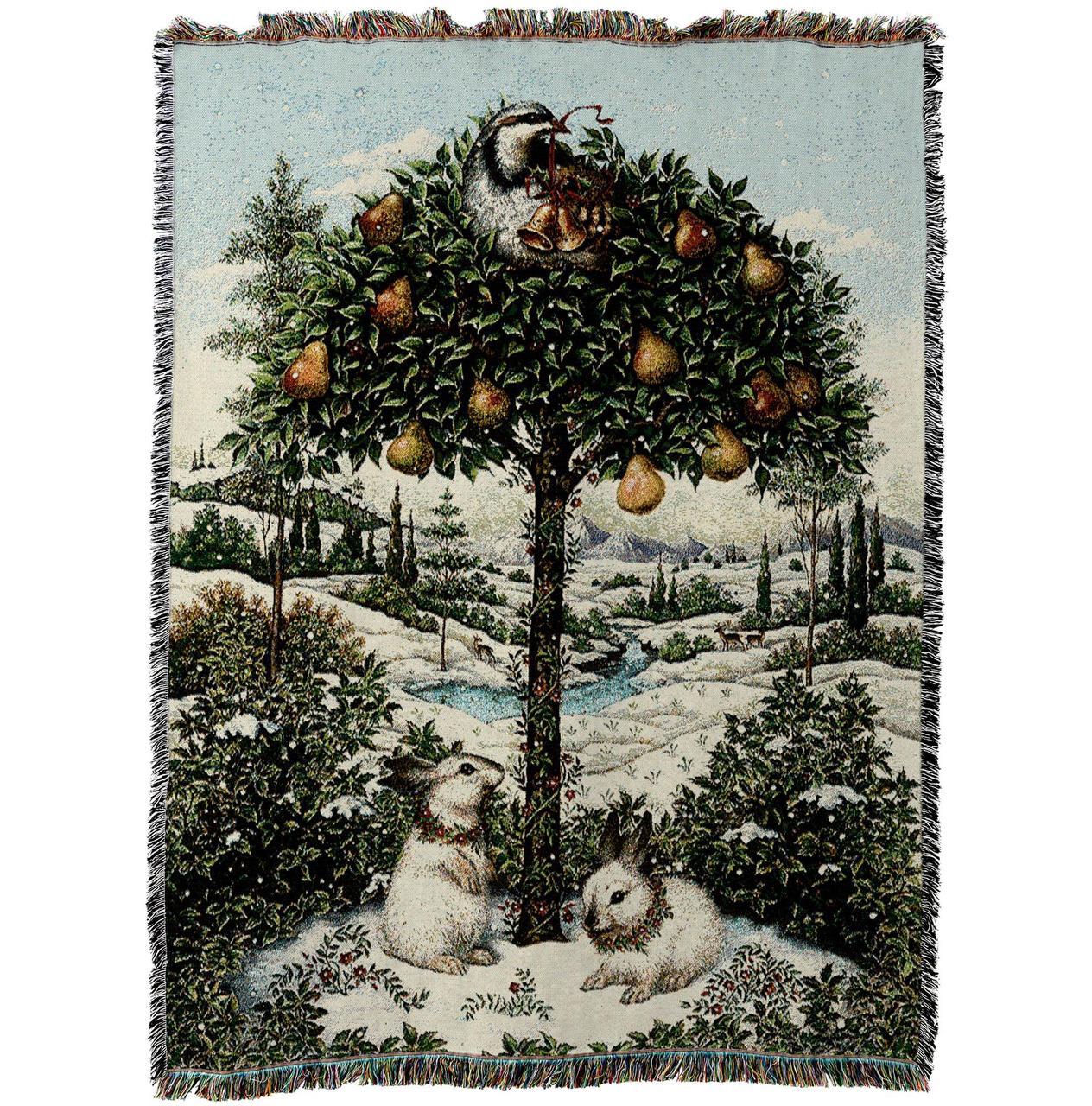 Partridge In A Pear Tree Holiday Throw Blanket
This beautiful snowy hillside is the home of a pear tree. Keeping in tradition of Christmas, a partridge sits amongst the ripe pears while white bunnies wearing garland look on below. This would make a great addition to anyone's living room for the holiday season.
SPECIFICATIONS
Dimensions: 54" x 72"
Material: 100% Cotton.
Process: Jacquard woven by skilled artisans in one of the last great American textile mills.
Care: Machine washable.
Made in the USA.