A Simple Tree Holiday Throw Blanket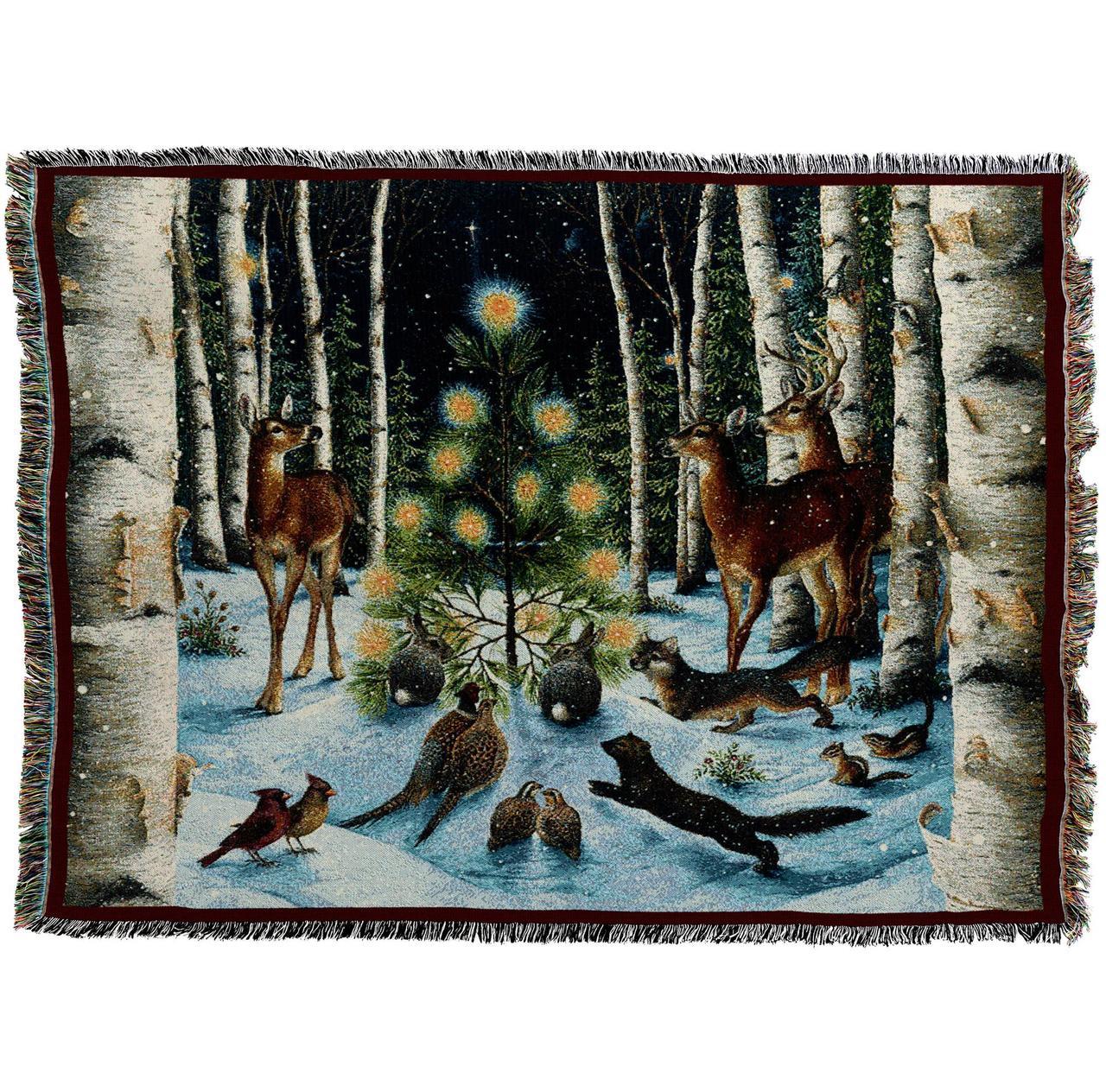 A Simple Tree Holiday Throw Blanket
This delightful holiday blanket reminds us that the true beauty of Christmas can be found in the simplest things. A delicate young tree, accented with soft candlelight, illuminates the snowy forest as the animals gather around in quiet awe. The deer, squirrels, birds and other sweet woodland creatures share a moment of peace and harmony in the warm light of the tree. Woven in 100% cotton.
SPECIFICATIONS
Dimensions: 72" x 54"
Material: 100% Cotton.
Process: Jacquard woven by skilled artisans in one of the last great American textile mills.
Care: Machine washable.
Made in the USA.